Jedi Master Chefs
---
The Jedi Master Chefs are those of the order who have conpleted both their Jedi training, and also their Advanced Chef course. Few Jedi Chef apprentices achieve this level of skill and experience. Those that do devote much of their time to selecting, recruiting and instructing new Apprentices in the Jedi Chef Apprentice Programme.
There currently exist two hundred and fifteen Jedi Master Chefs. The most recent addition was JMC215 James on 7/12/2008 (Earth calendar).
SPECIAL NOTE ABOUT JMC134 MIKE: As one of the first pair of Jedi Chefs to ever appear at a convention (the other being JMC001 Rob), Mike ought really to have been allocated the number JMC000. This turned out to be highly impractical. After finding his way back to the fold after spending several years missing on active duty in the clone pie wars, it is regrettable that he can't be assigned the revered label that he rightly deserves. On hearing about the naming difficulties, JMC001 Rob - Mike's former Padawan - cried into his pint, sobbing "he oversaw my Springy Duck Wrangling training".
The 47th JMC, JMC046a Cate has been given a slightly different designation lest anyone forget that she is a known aquaintance of JMC042a Barry, who previously travelled under the self-appointed title, "Lord of the Sith". Though his defection is no doubt a major victory for the Jedi Chef Order, we remain ever vigilant; the pair will be closely watched.
NOTE: JMC018 Vada and JMC019 Carl are members of our Covert Operations Division. Often called "Jedi Ninja Chefs", their different attire and lightsabers help them to infiltrate enemy strongholds.


The exalted Jedi Chef Senate (the controlling body of The Order) is comprised of following Jedi Master Chefs :
JMC001 Rob
JMC002 Neil
JMC003 Caroline
JMC005 James
JMC007 Gaz
JMC006 Nolan
JMC008 Colin
JMC009 Dave
JMC012 Mark
JMC013 Lacey
JMC014 Ian
JMC016 Steve
JMC018 Vada
JMC019 Carl
JMC021 Bexie
JMC023 Gordon
JMC024 Barbara
JMC030 Glen
JMC032 Sean
JMC033 Ian
JMC041 Lee
JMC052 Donna
JMC063 Naomi
JMC067 Lewis
JMC101 Ann
JMC115 Emz
JMC172 Tamzin
JMC198 Shaun
JMC200 Fi


* The following Master Chef photos were taken by Daniel Schweitzer:
JMC037 Ian
JMC038 Jenny
JMC164 Robert
JMC165 Laura
JMC166 Adrienne
JMC167 Brody
JMC168 Dayne
JMC188 Anne
JMC189 Guinevere
JMC195 Lauren
JMC196 Rachel
JMC215 James
The following Master Chef photos were taken by Malcolm Houghton
JMC210 James
JMC211 Stephen
JMC212 Alan
JMC213 Adair
The following Master Chef photos were taken by Marco Pereira:
JMC214 Janina


Due to commitments both of duty and drinking to excess, it is rare for many of the Jedi Master Chefs to be present in the same place at any one time. However it does happen on rare occasions, such as on recent recruiting missions: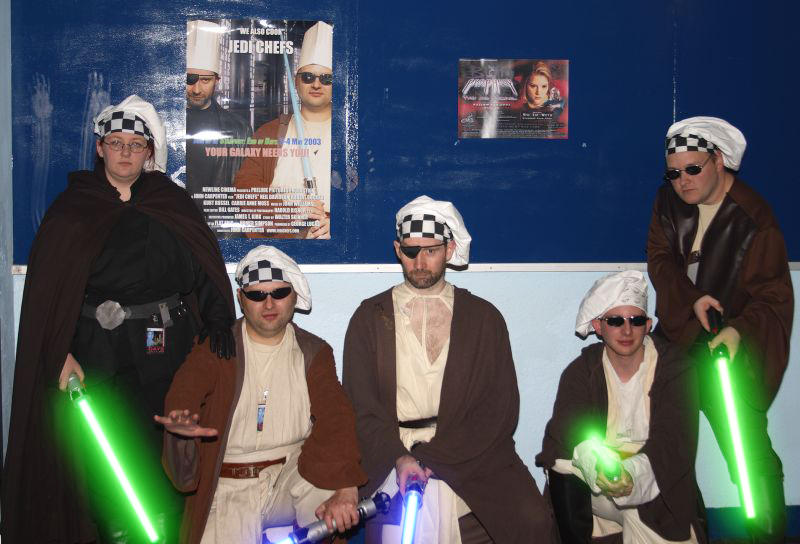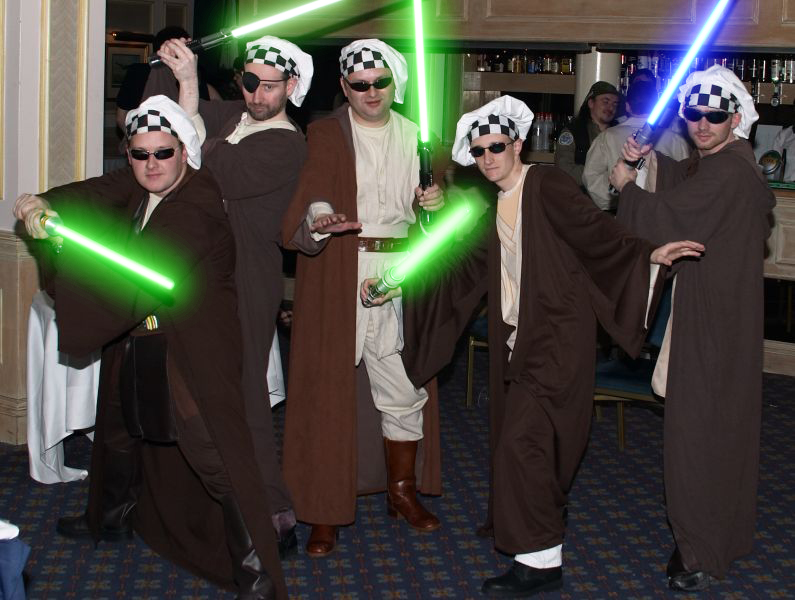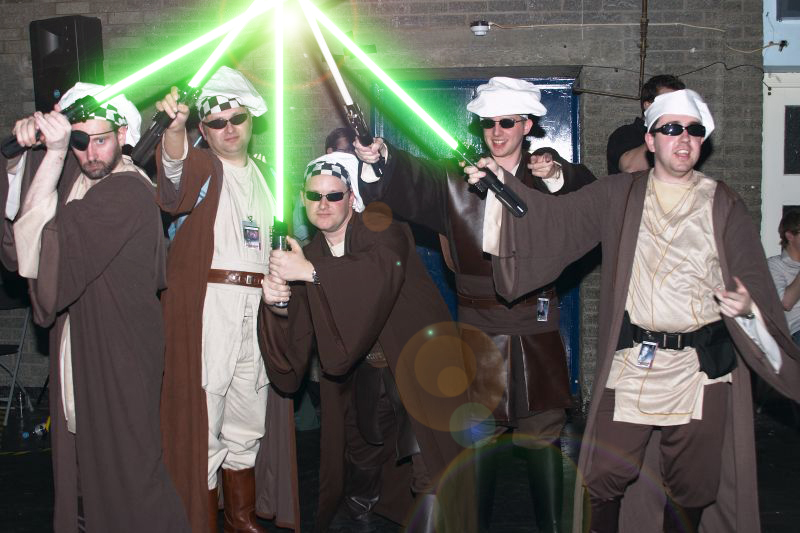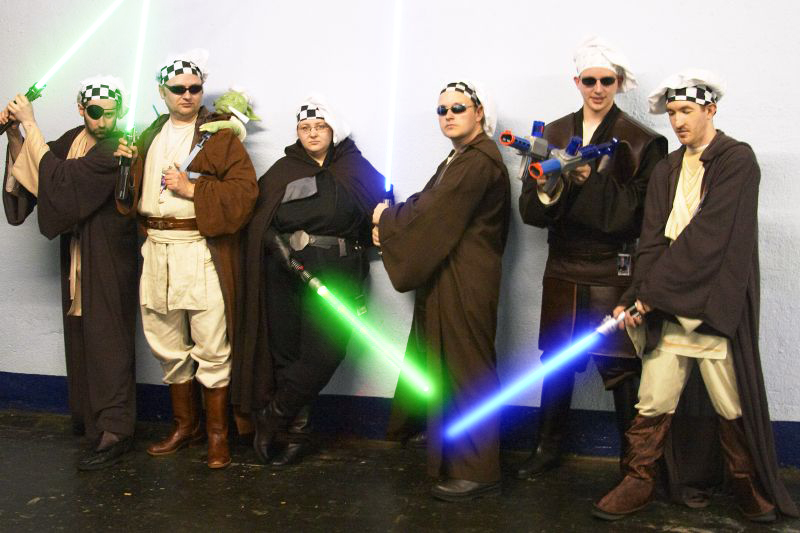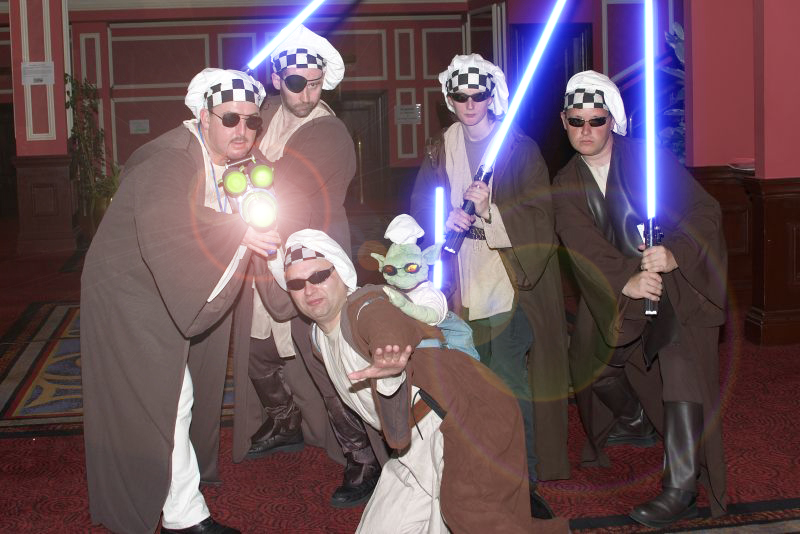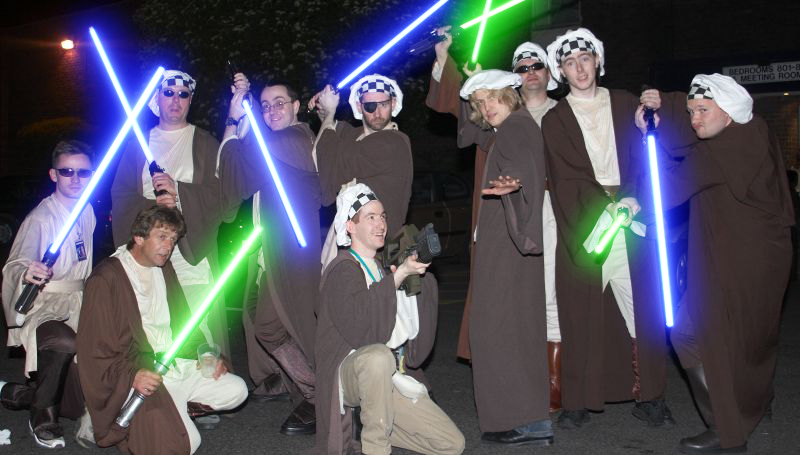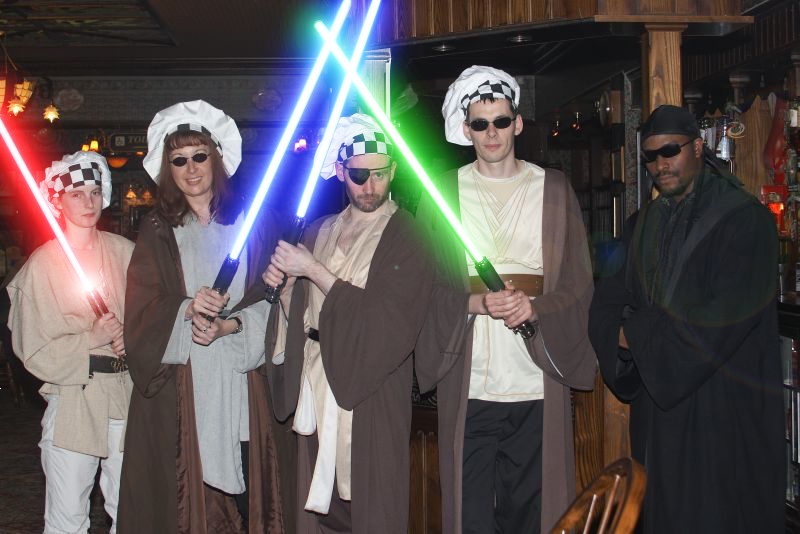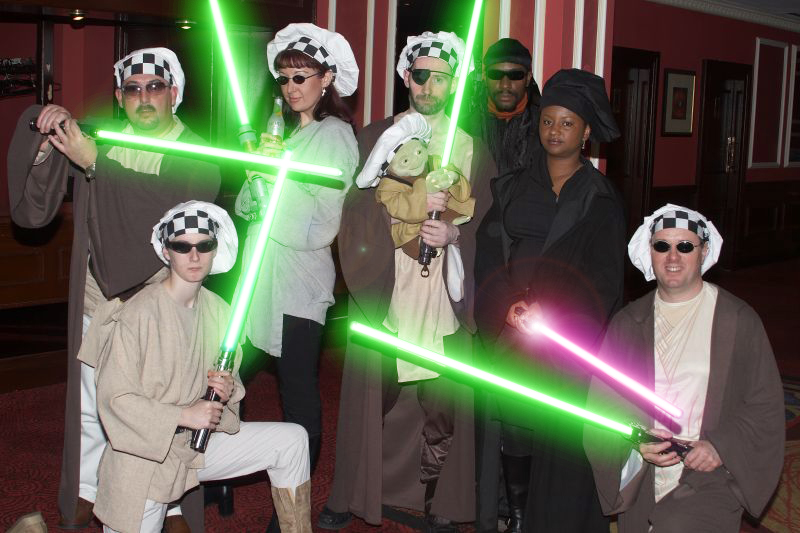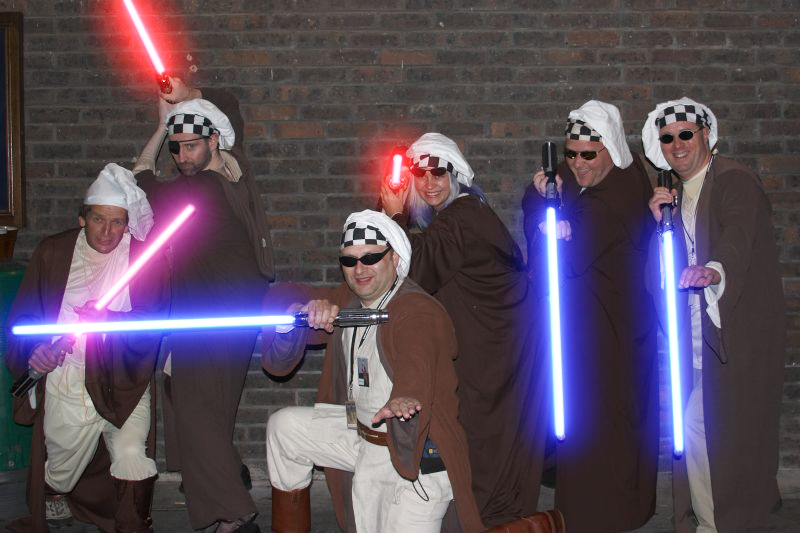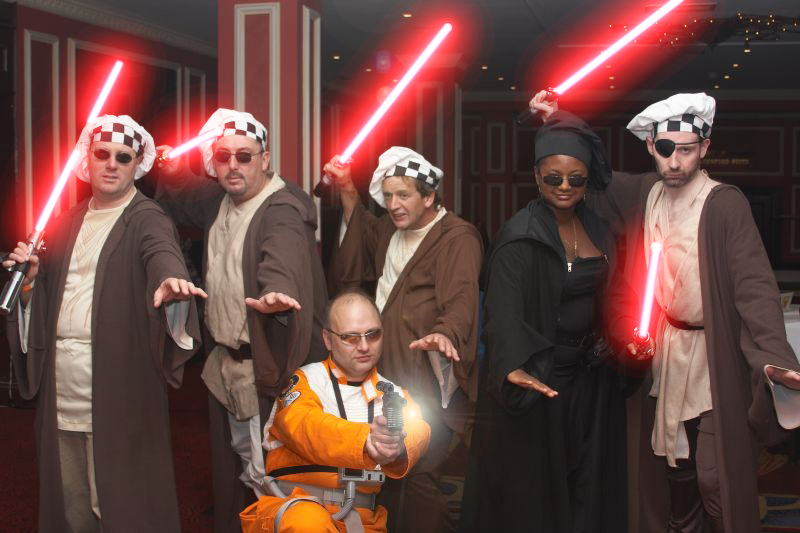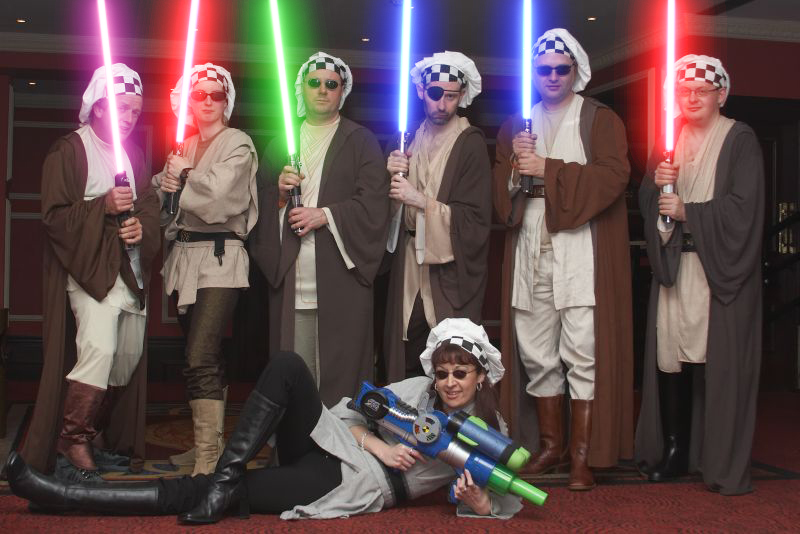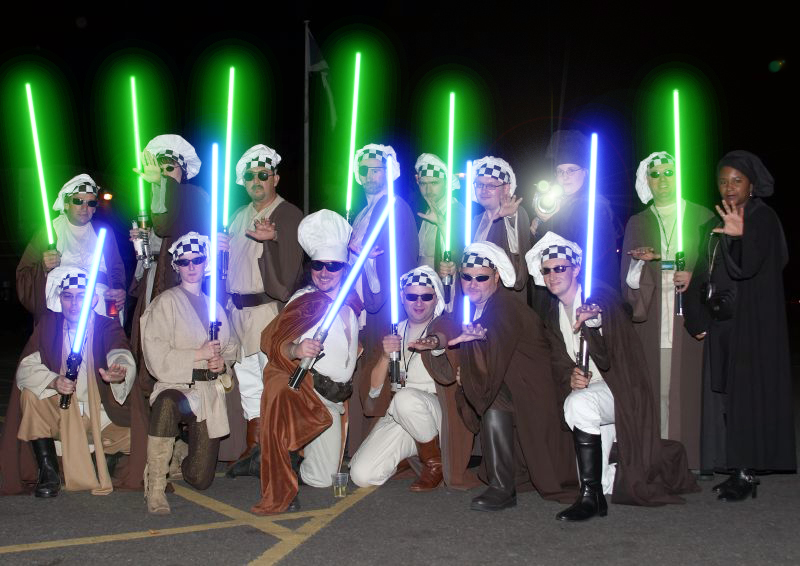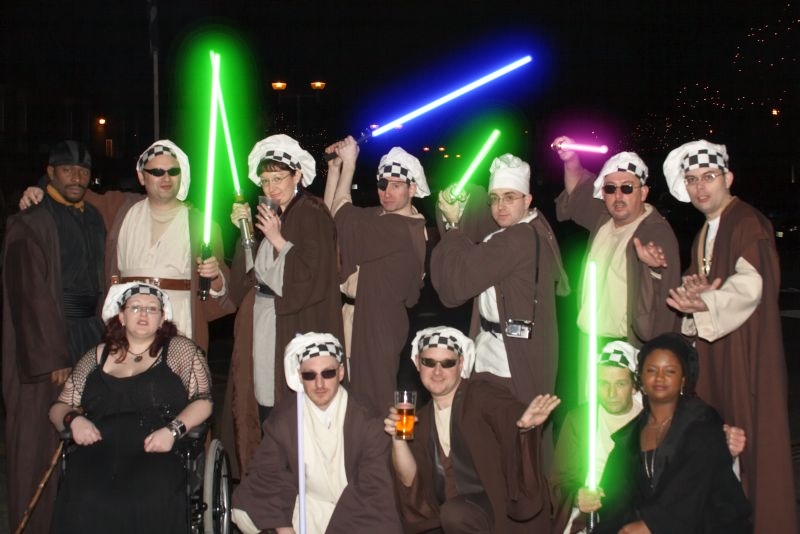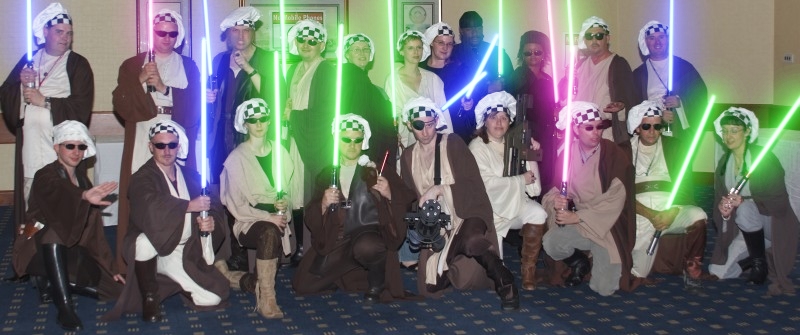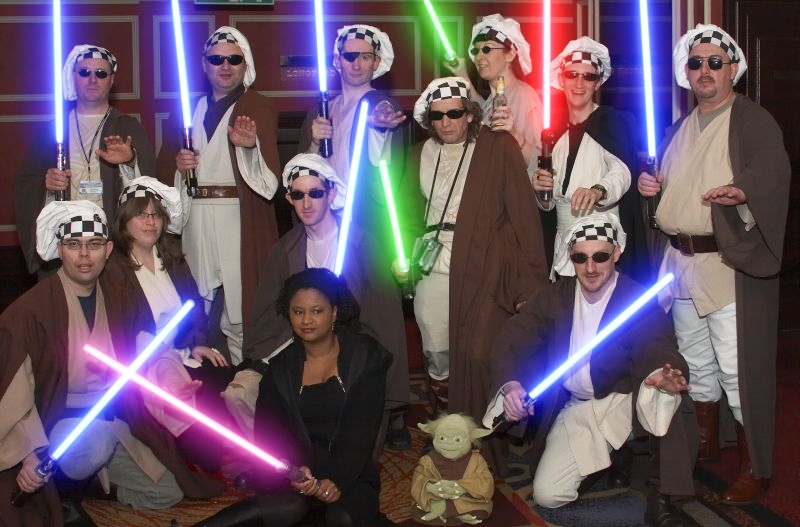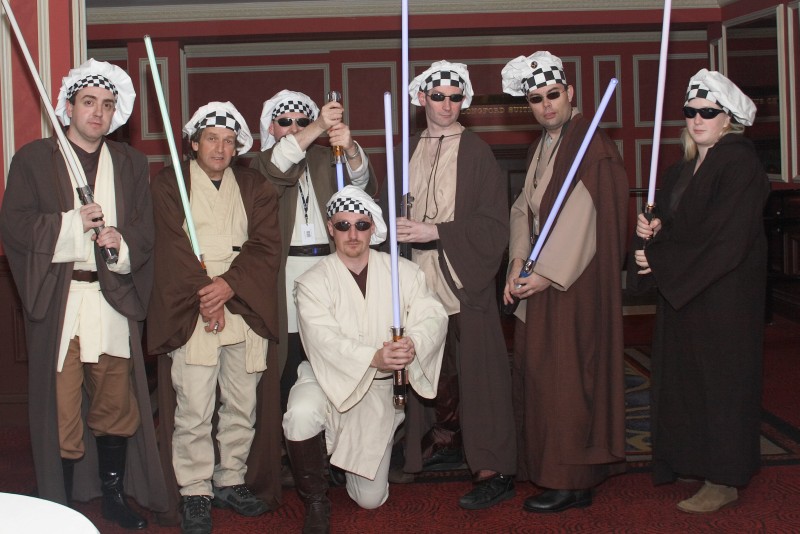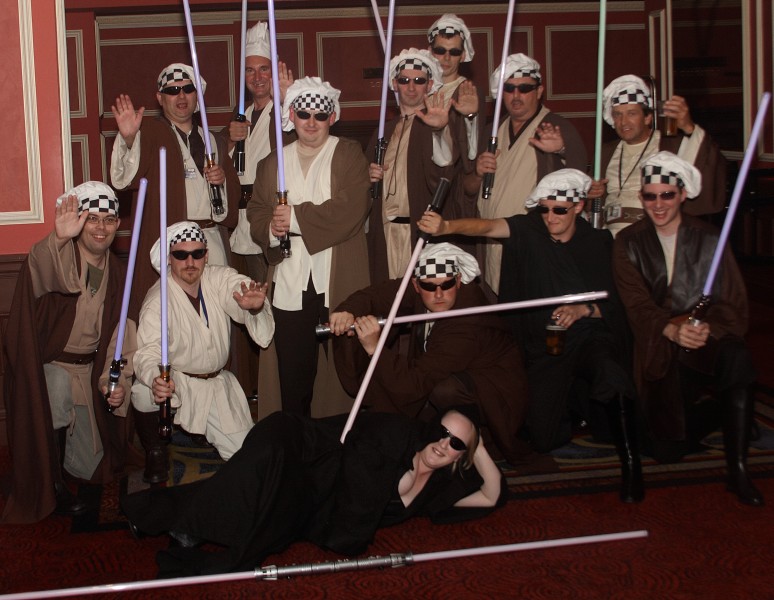 Go back to the Jedi Chefs home

---